Santa Barbara Real Estate Listing presented by Louise McKaig
974 Via Campobello, Santa Barbara, California 93110 –
Price listed at $1,149,000

This amazing home will be open to the public for viewing starting Thursday May 20 2015.
The Open House Schedule for this listing is updated daily with the most current information. In order to facilitate the large response we've had for this home we will hold 4 open houses on the opening weekend and would love to have you attend or just drop by and say hello. This open house will be hosted by both Louise McKaig and Sam.
Open House Times and Dates:
Thursday 10am-1pm
Friday 10am-1pm
Saturday 1pm-4pm
Sunday 1pm-4pm
If you are not available to attend an open house but are interested in seeing the home please call us at 805-285-2008 or click here to email us and a member of our team will schedule a private tour.

Via Campobello neighborhood in Santa Barbara's Giorgi Park
This beautifully renovated, single level, Paul Greene built home near Giorgi Park sits at the heart of one of the Santa Barbara foothill's most sought after neighborhoods. Customized and ready to move in with 3 spacious bedrooms, 3.5 baths and a private backyard make this recently renovated home a wonderful place to live, grow up, or retire.
Recent 2015 upgrades include composition roof, flooring and carpet, drought tolerant landscape, lighting, plumbing, electrical, sewer improvements and more.
This unique neighborhood comes with a private park and pool, wide streets, and no streetlights so residents can enjoy starlit skies at night and an environment that makes living in the Santa Barbara foothills so wonderful.
Continue reading to view media files and photos of Santa Barbara real estate listing from Louise Manzo McKaig of Village Properties and the Santa Barbara Montecito Real Estate Team.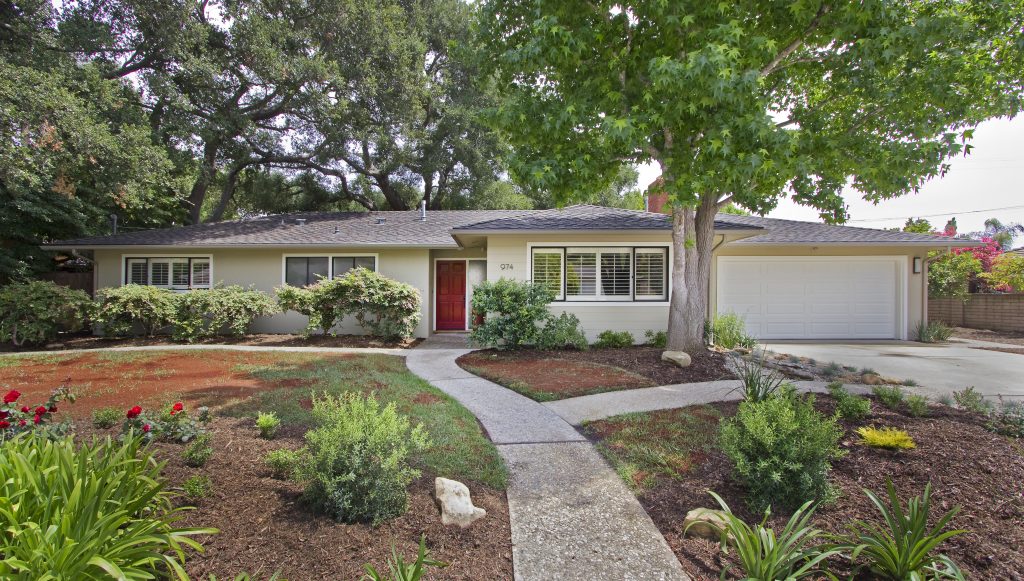 www.SantaBarbarbaraMontecito.com/ViaCampobello
To download or print the Santa Barbara real estate listing open house flyer please download the flyers on the following links:
Flyer Front – Santa Barbara Real Estate Listing in Via Campobello
Flyer Back – Santa Barbara Real Estate Listing in Via Campobello
Follow the information and links below to find more real estate listings in Santa Barbara County as well as open houses categorized by either price range or area. You can search our entire site by clicking here for all Santa Barbara area real estate listings and MLS information.
Santa Barbara real estate and Santa Barbara Open Houses
Montecito real estate and Montecito Open Houses
Hope Ranch real estate and Hope Ranch Open Houses
Find all the local Goleta Real Estate and Goleta California Open Houses
If you would like to contact us please click here or click here to read about Top Santa Barbara Realtor Louise McKaig
Search Santa Barbara Homes | Search Montecito Homes | Search Hope Ranch Homes | Search Goleta Homes | Search Carpinteria Homes | Search The Santa Barbara Mesa Homes | Search The Santa Barbara Riviera | Search San Roque Homes | Search Mission Canyon Homes | Search Santa Barbara Waterfront Homes | Search Samarkand Homes | Search Santa Barbara's West Side Homes | Learn about Santa Barbara Neighborhoods | Search All Real Estate Listings In Santa Barbara County |