Tips For Selling Your Home in Santa Barbara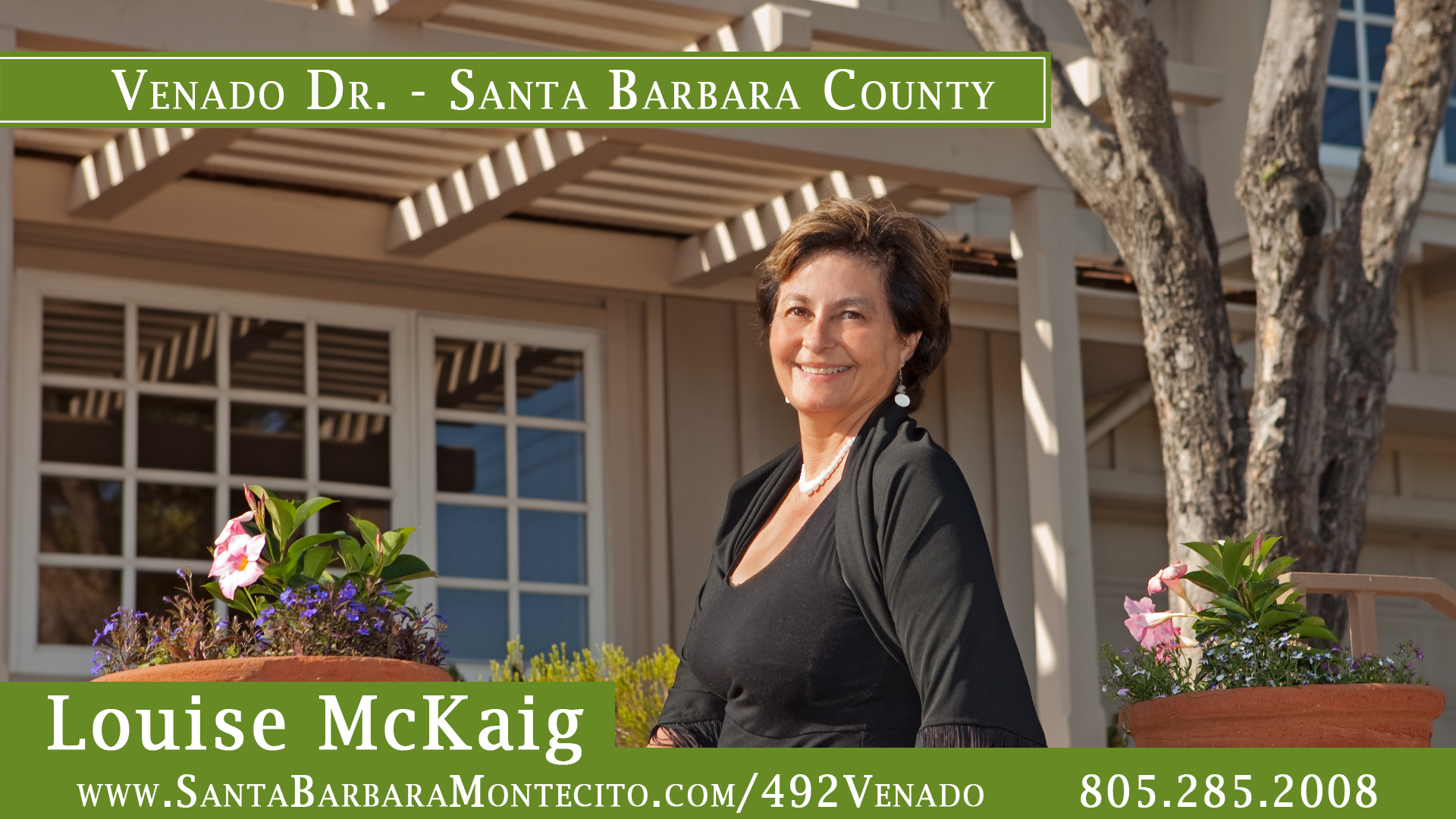 Selling Your Home? Here's some helpful information before listing your house for sale and a few things to think about.
According to Forbes Magazine's "Most Expensive Zip Codes" list, the average home price in Santa Barbara was around $2million and the average price in Montecito was around $4million. With millions of dollars on the line, you shouldn't settle for anything less than the best real estate service out there. It's wise to have a real estate agent with local experience.
You need to make sure your agent is working for you and not just for themselves. Louise's success was built on word of mouth and repeat business.
While many sales and marketing principals have the same fundamentals, the transaction, buyer, or property is rarely ever the same. Therefore it is imperative to have a unique sales strategy developed for each specific property and catered to the most relevant buyers. To accomplish this, Louise set out to create the most effective real estate marketing team in the business and hence our Santa Barbara Montecito real estate team was born.
In a highly competitive luxury real estate market like Santa Barbara and Montecito there are constantly new homes coming to market that will compete with yours for a buyer. Making sure your property standouts from the competition is extremely important in gaining mass interest, which is the best way to position yourself to get more of what you want.
Relying on online home-price evaluation tools will set you up for failure and disappointment. They are rarely accurate. An experienced agent should use all available tools to create a comparative market analysis. In the end, a home is sold for what the market will buy it for but you should go in with a rough price range and idea of what your homes could sell for.
In the real estate industry, advertising outlets and designs are typically provided by the agent's broker, which means that every agent is getting the same templates, same designs, and same everything else. In order to make sure your home stands out from the competition, we have formed our own marketing and media design team with professional backgrounds in social media branding, film & commercial advertising production, and high-end media design. That means that we build a unique campaign around your unique property so that you can stand out from the competition.
Continuing education is a must in an industry that handles people's financial future and is constantly changing. Louise regularly attends seminars and classes to stay on top of current contracts and practices. With coaching and speaking engagements Louise is able to stay informed of trends and coming changes to develop relevant marketing and sales strategies for our clients.
A few elements that influence a successful sale, which are often overlooked, are the marketing strategies, staging and decorations, open house presentations, and the timing of bringing a home to market or accepting offers
Your agent should take time to sit down with you and discuss your goals. It is important to stay on the same page and communicate the most important aspects of selling your home and go in with realistic expectations.  Our job is more than just selling your property but also to help you reach your goals whether that's selling at a certain price, under a specific time frame, or giving you the ability to liquidate a current investment. A good agents should encourage clients to be open about their goals so that we can better assist you in achieving them. Often the key to achieving these goals revolves around timing specific aspects of the sales process (pre-marketing, MLS entry dates, looking at offers, possible price reductions or increases, contingency releases, and other requests). Try to think of your goals and expectations before listing your home.
Your agents network is one of their greatest assets so it can be important to work with an agent that is well liked by their colleagues. If you analyze how a home sells it often comes down to either Marketing or Network. We like to cover both ends for our clients.
Organization is key in having less stress in your sale. Try to keep files for yourself and keep them organized. Your agent should do the same. A professionally organized agent can perform superior to any other. They will be able to provide you with more personal time, can prevent you from losing out on important transaction deadlines, and most importantly save you a lot of headaches and stress that can be caused by an unqualified or disorganized real estate agent.
One of the most important factors in determining which agent is right for you is compatibility. All experience, quality, and professionalism aside, when deciding who to work with, it is important to make sure you feel that you and the agent are compatible.