Selling Your Home in Santa Barbara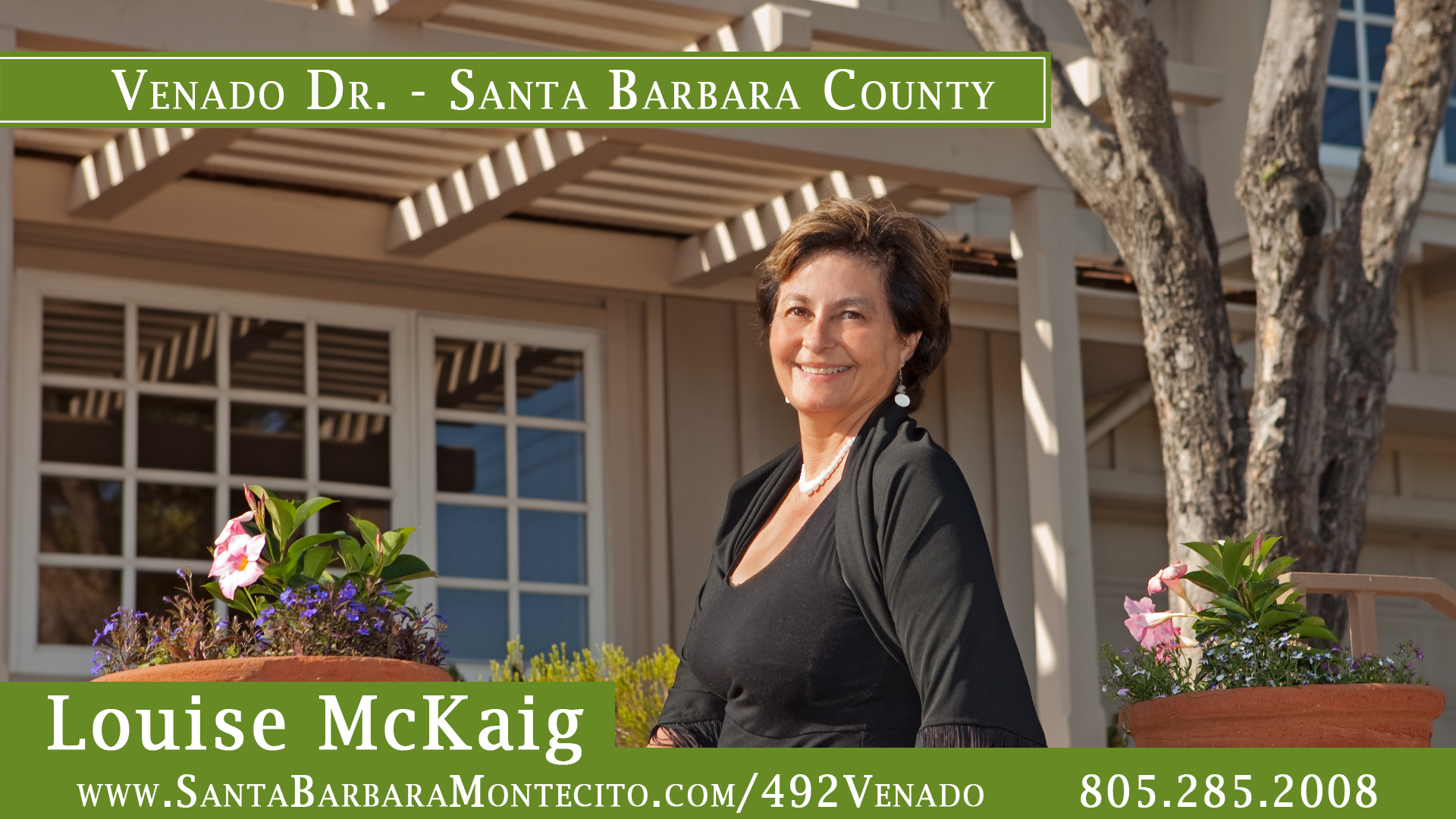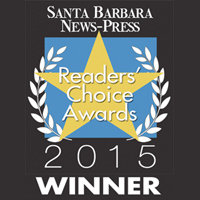 Don't Settle For Anything Less Than The Best
According to Forbes Magazine's "Most Expensive Zip Codes" list, the average home price in Santa Barbara was around $2million and the average price in Montecito was around $4million. With millions of dollars on the line, you shouldn't have to settle for anything less than the best. If you want the best possible service, the best possible terms, and the best possible price then you need the best possible real estate agent.
The People Have Spoken! Louise McKaig Named Best Realtor in Santa Barbara by The 2015 Reader's Choice Awards & The Independent's Best Of SB.
With a long track record and history of success, five-star real estate reviews, one of the highest closing percentages in the area, and named Santa Barbara's Top Realtor in various publications, we feel confident in stating that the best real estate agent available in Montecito and Santa Barbara is Louise McKaig. We invite you to perform a simple Google search of "Louise McKaig" to read additional reviews and news articles.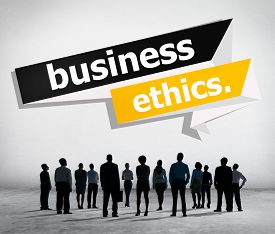 Honesty & Integrity
You need to make sure your agent is working for you and not just for themselves. Louise's success was built on word of mouth and repeat business.
I have been consistently impressed by her integrity and personal character. She is wise, caring, kind and strong.
Santa Barbara Home Buyer, Client
Her reputation within the community for "honesty" and "excellence" was built on her commitment to providing ethical and effective business practices, a trait inherited by her father, well known businessman Pete Manzo, and carried over from years as a business owner.
As a kid I had learned so much about business and being an entrepreneur from working with my dad," says Louise. "My dad taught me that a successful business is created by long-time personal relationships, by always giving a customized experience and by providing a better service to your clients than they can get anywhere else. I think these values have always been at the core of our family's businesses from my grandfather's first Italian Store in the 1920s to my real estate business and my children's businesses.
Louise McKaig in The Montecito Magazine

The Highest Level of Marketing
While many sales and marketing principals have the same fundamentals, the transaction, buyer, or property is rarely ever the same. Therefore it is imperative to have a unique sales strategy developed for each specific property and catered to the most relevant buyers. To accomplish this, Louise set out to create the most experienced, extensive, and effective real estate marketing team in the business and hence our Santa Barbara Montecito real estate team was born.
There is no comparison. They take real estate marketing to a whole new level of quality and professionalism
Yelp.com
In a highly competitive luxury real estate market like Santa Barbara and Montecito there are constantly new homes coming to market that will compete with yours for a buyer. Making sure your property standouts from the competition is extremely important in gaining mass interest, which is the best way to position yourself to get more of what you want.
We got the full price that was asked and many other benefits on top of that.
Santa Barbara Home Seller, Client
In the real estate industry, advertising outlets and designs are typically provided by the agent's broker, which means that every agent is getting the same templates, same designs, and same everything else. In order to make sure your home stands out from the competition, we have formed our own marketing and media design team with professional backgrounds in social media branding, film & commercial advertising production, and high-end media design. That means that we build a unique campaign around your unique property so that you can stand out from the competition.
high quality content on all aspects. Homes in Santa Barbara usually have the goofiest and most simple advertising campaigns but the team here really takes this stuff to another level
Yelp.com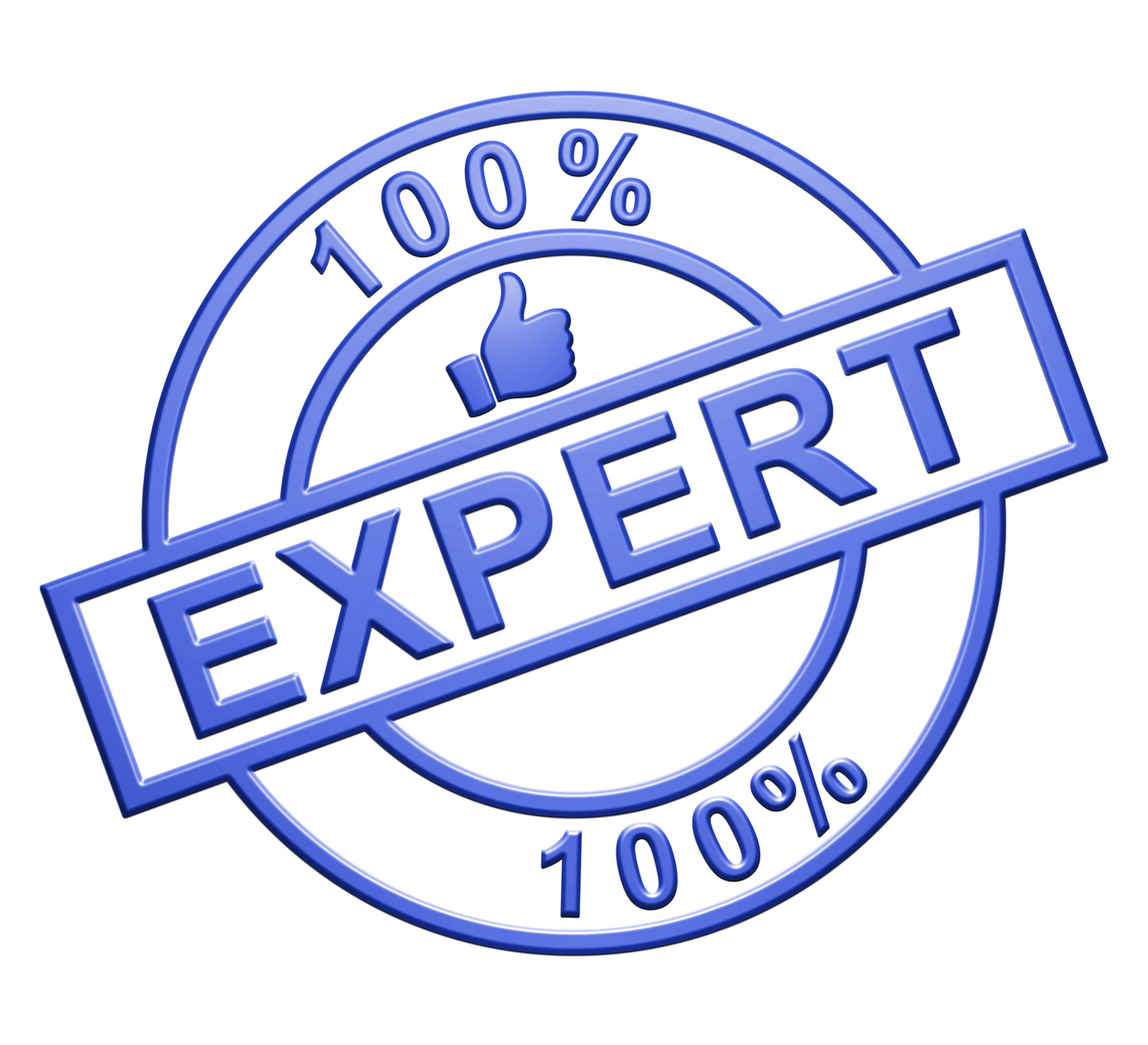 Real Estate Knowledge & Experience
Not only is Louise McKaig skilled and experienced in the contract and negotiation aspect of handling multiple offers but just as importantly, she is experienced in positioning a property to actually get multiple offers.
Louise McKaig works above and beyond to get your house sold
Santa Barbara Luxury Home Seller, Client
Hands On Experience: Louise McKaig grew up in business and sales working alongside while learning from her father, Pete Manzo, who founded The Italian Store, Enrico's Delis, The Pan American Markets, and Casa Flores Tortillas. In addition, Louise has founded and run her own various companies and start ups.
Education: She is also a UCSB business economics alumni and continues to sharpen her contract, negotiation, and marketing skills by regularly training and coaching with some of the top financial, sales, and real estate experts in the country.
Louise's guidance and help in getting our home ready sure made a big difference when we sold.
Santa Barbara Multi-Unit seller & buyer, Client
Continuing education is a must in an industry that handles people's financial future and is constantly changing. Louise regularly attends seminars and classes to stay on top of current contracts and practices. With coaching and speaking engagements around the country, Louise is able to stay informed of trends and coming changes to develop relevant marketing and sales strategies.
She brings an extensive knowledge base to the table, which she is always deepening.
Santa Barbara home buyer, Client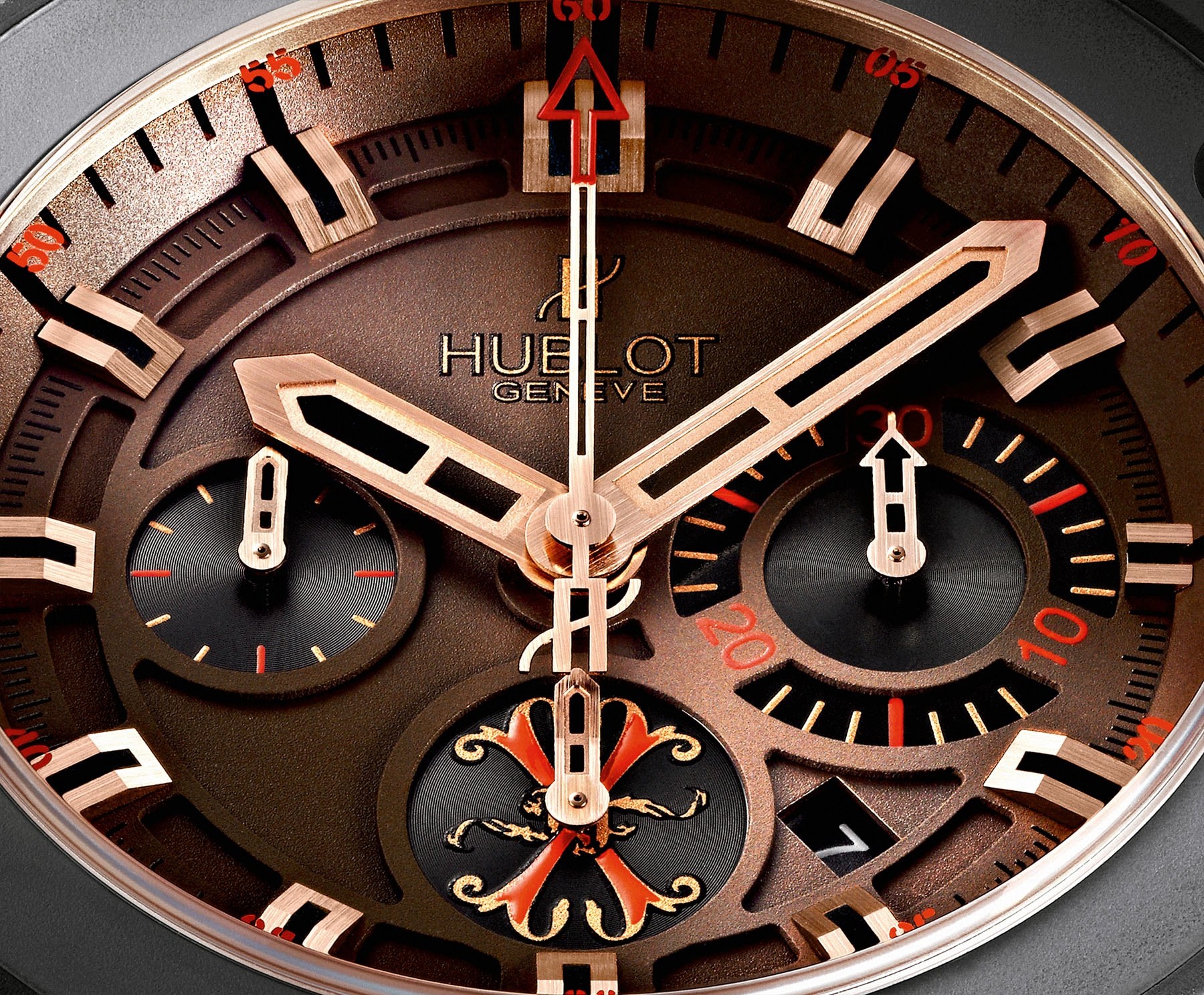 Time Is Money
A few elements that influence a successful sale, which are often overlooked, are the marketing strategies, staging and decorations, open house presentations, and the timing of bringing a home to market or accepting offers. Rest assured that when you are working with Santa Barbara & Montecito's top real estate agent these elements are analyzed and discussed before marketing begins. You can never fully predict how the market will react to every home so our job is to provide you with the knowledge & tools necessary to gain the upper-hand in any situation that may arise. Sitting down with Louise and discussing your goals will help insure that you have a smooth and successful transaction. Our job is more than just selling your property but also to help you reach your goals whether that's selling at a certain price, under a specific time frame, or giving you the ability to liquidate a current investment. Louise encourages clients to be open about their goals so that we can better assist you in achieving them. Often the key to achieving these goals revolves around timing specific aspects of the sales process (pre-marketing, MLS entry dates, looking at offers, possible price reductions or increases, contingency releases, and other requests).
She was always listening to our needs in price, coordinating showings, and making sure the escrow closed by **/**/****
Montecito luxury estate seller, Client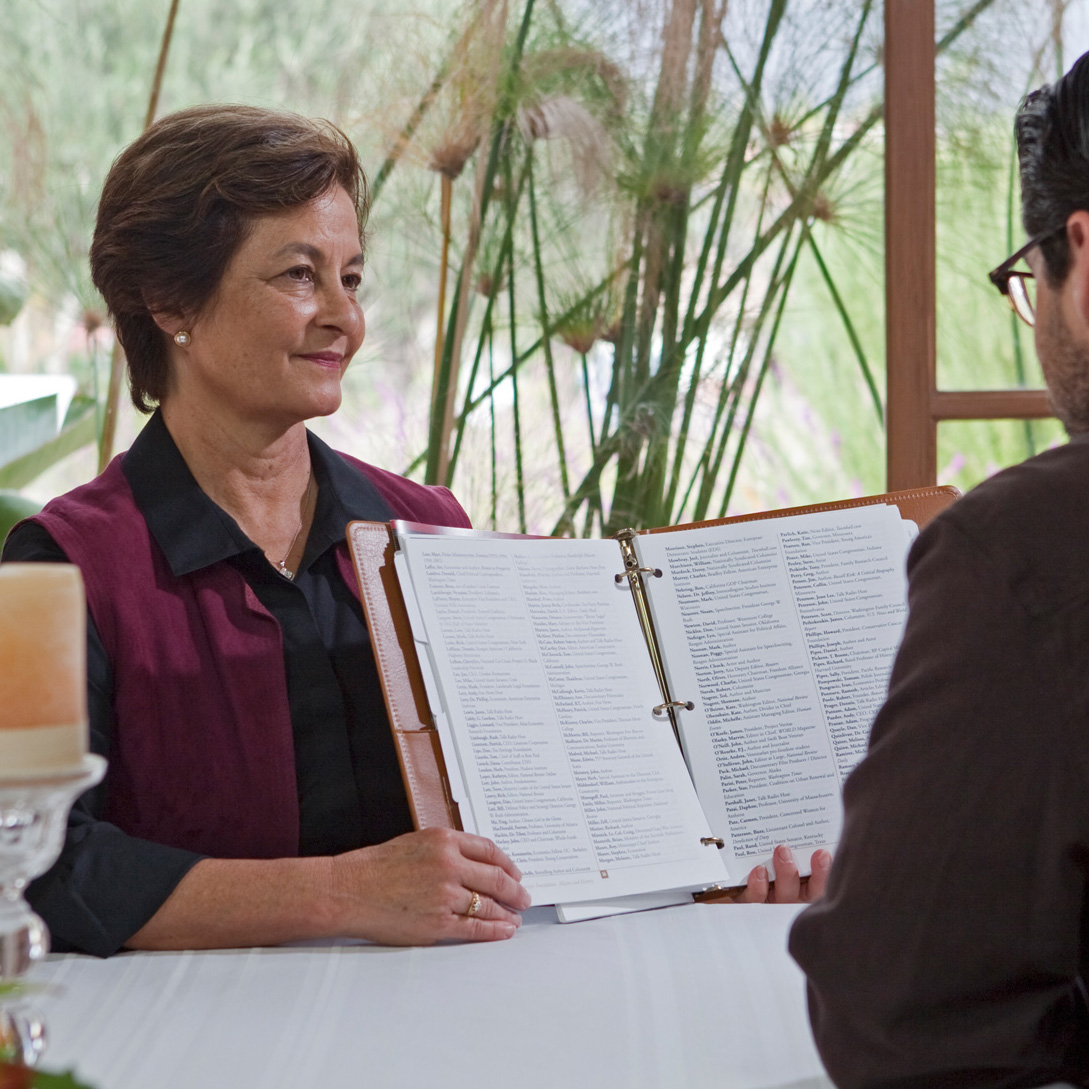 When you sign with the best, you work with the best.
In high-end real estate, agents are working at a slower pace with much larger numbers. Many agents are forced to employ a team with assistants and co-agents in order to delegate and coordinate the sale. In situations like this, once you have signed, they pass you off to an assistant and chase the next client. Rest assured that when you are working with Louise McKaig, you get Louise McKaig. Her team is there to assist her as well as handle issues such as media design, marketing, or other functions to enhance her services and your experience.
Louise McKaig proved to be not only professional, but very informative about real estate and all that goes into selling a home.
Santa Barbara Luxury Home Seller, Client
Louise listened to what we wanted & needed. Louise cares about us.
Santa Barbara home seller, Client

A Realtor's NET WORTH = A Realtor's NETWORK
If you analyze how a home sells it often comes down to either Marketing, Luck, or Network. Our team has the most effective and wide reaching marketing available in real estate. As for luck, we are experienced enough to not rely on that, but just in case we do keep a lucky penny on file. But an agent's greatest asset often comes down to their network.
Local Network: Louise McKaig is a 4th generation Santa Barbaran. Louise and her family have all been running successful businesses and been involved in local real estate since the early 1900's. She also participates in many clubs and charities around town. This local connection comes in very handy when searching from homes that are not on the market yet as well as marketing homes to buyers already living in Santa Barbara or Montecito.
because of her extensive network we were able to see homes that were not on the market yet
Buyers moving to Santa Barbara, Client
Global Network: While her local network and local history is both extremely effective as well as unique to the real estate industry, we often see that as a luxury home's listing price increases, the amount of local buyers decreases. A reputation and network that reaches beyond the local community is essential in higher price ranges and Louise is one of the very few that can make that happen. By coaching, speaking, and attending real estate and business seminars across the United States, Louise has developed personal connections with real estate professionals, business owners, and successful real estate investors around the Globe. Louise's national and international reach has proven extremely useful in the marketing of listings. Louise has created strategic alliances with other high-end luxury real estate professionals, websites, and marketing outlets so she can get your home seen by cross promoting with other professionals.
International Real Estate Affiliations: We are affiliated and advertise with some of the most influential luxury real estate networks in the world that promote our luxury listings in numerous countries around the world. In addition, Louise has created her own global network of luxury real estate professionals and publications having spent spent years working with the worlds largest luxury brands, from Sotheby's to Christie's International real estate, The Who's Who of Luxury Real Estate, Luxury Portfolio International, the Luxury Board of Regents, LuxuryHomes.com, and Keller Williams Luxury Homes International.
Louise McKaig is a leading luxury real estate [agent] in the region and is endorsed and supported by LuxuryHomes.com… It is our privilege at LuxuryHomes.com to promote the leading real estate agents, brokers and brokerages in each luxury market. We would like to congratulate you on choosing to work with the best…
Luxury Homes President, Ian MacLeod
Organization
When dealing with millions of dollars, a single paper or misplacement of a decimal can cost you money, time, and lawsuits. A professionally organized agent can perform superior to any other. They will be able to provide you with more personal time, can prevent you from losing out on important transaction deadlines, and most importantly save you a lot of headaches and stress that can be caused by an unqualified or disorganized real estate agent. Louise's background as a business owner has helped her develop basic operational systems that keep things running smoothly.
escrow period went extremely well because of her [Louise McKaig] aid in administering required documents & orchestrating the exchange of information
Luxury Home Buyer, Client
Louise McKaig is hard-working, organized, and very personable.
Santa Barbara Home Seller, Client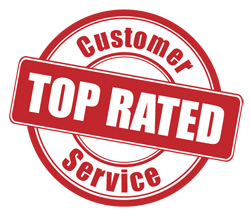 Character and Compatibility
One of the most important factors in determining which agent is right for you is compatibility. All experience, quality, and professionalism aside, when deciding who to work with, it is important to make sure you feel that you and the agent are compatible.
Louise McKaig is widely known throughout the community as more than just one of the top real estate professionals but she is also known as a very genuine, honest, and fun person who actually cares about her clients and the community.
I have been consistently impressed by her integrity and personal character. She is wise, caring, kind and strong.
Santa Barbara home buyer, Client
Louise cares about us & has become a very dear friend.
Luxury home seller & buyer, Client
She enjoys supporting local community events and speaking publicly to inspire the youth and community. She also loves just getting to know her clients and enjoying their company. Selling real estate is the job, but meeting new people, making new friends, and getting to work with quality individuals is her passion.
Today, I am honored to call her my good friend!
Santa Barbara home buyer, Client
Louise is a real estate agent who puts her clients' interests first.
Santa Barbara Home Seller, Client
But don't just take our word for it, search around, make inquires. We feel confident that you will love what you hear. And when you are ready to sit down and discuss options for selling your Santa Barbara home, give Louise McKaig a call for a no-hassle friendly chat and see for yourself what Santa Barbara & Montecito's top luxury real estate agent can do for you. You can also CLICK HERE to email Louise McKaig.