Read Real Estate Agent Reviews from Investors, Home Buyers, and Home Sellers about our award winning luxury real estate services in Santa Barbara California.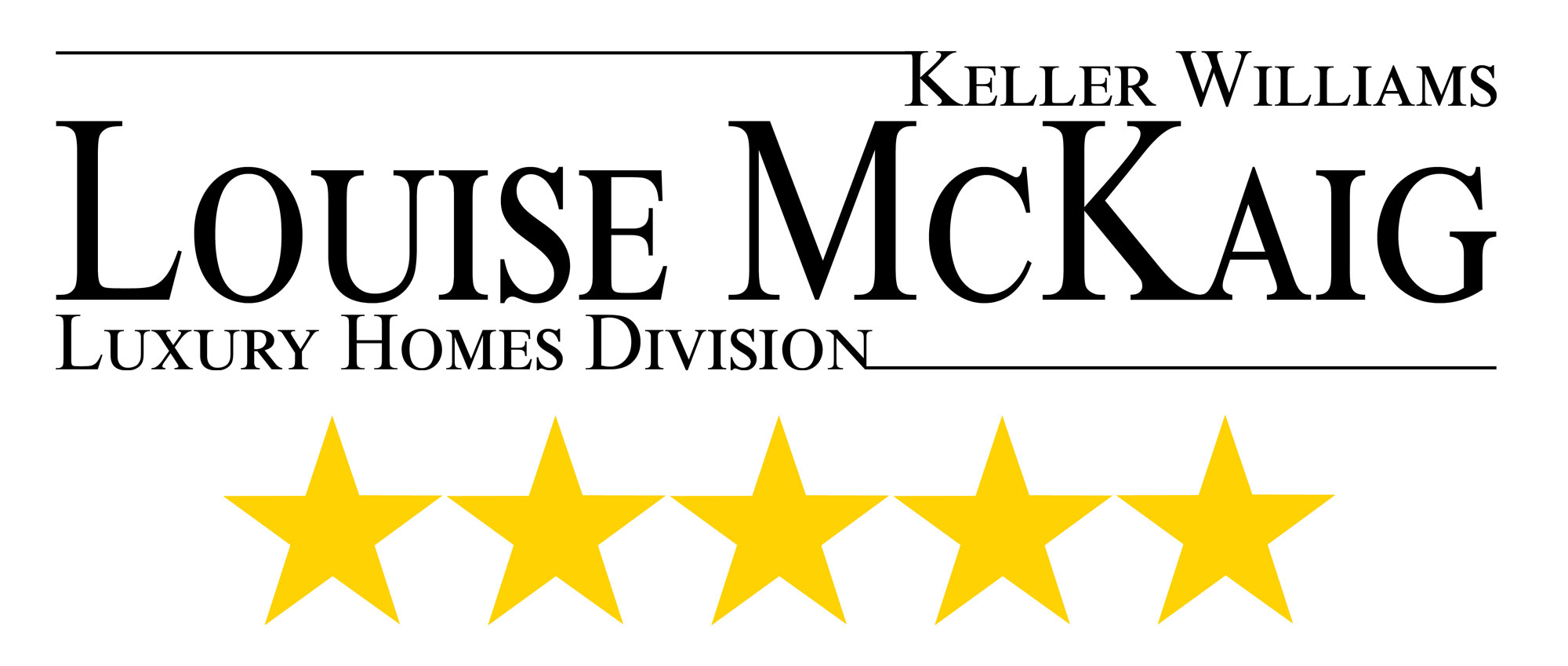 "We got the full price that was asked and many other benefits on top of that."
 – Home Seller in Santa Barbara California
"Louise mckaig and Village Properties of montecito have been a true pleasure to work with. Professional, knowledgeable, and trustworthy."
– Trulia.com
"Louise McKaig did an excellent job & we wouldn't hesitate recommending Louise to anyone, which we have done."
– Hope Ranch luxury home seller
"A very hard worker and fun to be around. Louise keeps in touch with you and helps take the stress out of buying and selling. We had very strict deadlines to make the sale work and she was organized and kept us within all the deadlines. Quality realtor."
– Zillow.com
"Louise is one of the best their is. Happy to have been able to gain knowledge from her. She has a way of breaking down the deals so that even I could understand them. Most agents in montecito rushed us and didn't take the time to hold our hands and explain what was really going on."
– Google Reviews
"Louise McKaig village properties did a great job with my husband and I. I highly recommend her!"
– Edhat.com Contributor
"Excellent realtor, very professional, has a lot of helpful information and works on your side the entire time. Very good experience working with both louise and village properties, and looking forward to another great experience in 2 years when I relocate again."
– Zillow.com 93180 Montecito section
"She brings an extensive knowledge base to the table, which she is always deepening. She is absolutely trustworthy."
– Home Buyer in Santa Barbara California
"such a knowledgeable realtor and such a sweet person."
– Youtube.com user comment
"Louise mckaig is the best! every time I see an opportunity to review and recommend louise I do. She made our real estate transaction / experience so good. I love living in montecito and I loved working with louise mckaig."
– Trulia.com Montecito
"Louise McKaig cared if we were satisfied and happy."
– Montecito Home Owners
"Met Louise mckaig at an open house my daughter found on zillow. Really a great realtor and was such a pleasure to work with. She takes the time to explain each step and encouraged us to feel comfortable asking questions."
– Zillow.com Hope Ranch 93110
"We easily came to admire Louise Mckaig's knowledge of the business and her willingness to help."
– Santa Barbara Luxury Home Buyers/Sellers
"because of her extensive network we were able to see homes that were not on the market yet"
– Buyers moving to Santa Barbara
"Louise McKaig is one of the top business coaches and real estate agents there is."
– Youtube.com user comment
"We feel she always had our best interests at heart"
– Santa Barbara Riviera Luxury Buyer
"Fantastic experience. Louise Mckaig is one of the best realtors in Santa Barbara and Montecito. We've had a great time getting to know her and learn more about the possibilities in Montecito. We have never been treated so well by a real estate agent and company."
– Google.com Review
"Louise listened to what we wanted & needed. Louise cares about us & has become a very dear friend."
– Luxury home seller & buyer
"I had the pleasure of enlisting Louise McKaig's services for my recent real estate dealings and have been so pleased. Louise Mckaig is the best there is in Santa Barbara real estate, no joke, she's the best! I didn't know her before and was just recommended word of mouth pretty much but my family has come to simply love her. Louise is hard working, passionate, trustworthy, and just an all-round great person to be near and work with. From my experience and what I've heard around town, if you are looking into high end homes for sale in the area (Santa Barbara, Goleta, Hope Ranch, Montecito, etc) than Louise Mckaig is pretty much the best there is. Village properties also has a very nice set up and they are known for their community involvement and sponsoring schools and that kind of thing. Highly recommend Louise Mckaig and Village Properties to anyone."
– Google.com Reviewer on Village Properties Google+ Profile
"Louise went over and above our expectations."
– First time home buyer
"Louise McKaig did a phenomenal job for us in our new home purchase in Santa Barbara."
–  Out of town buyers moving to Santa Barbara"
"Louise is the best at what she does. Keep it up!"
– Youtube.com comment on Hope Ranch luxury home video"
"Louise McKaig works above and beyond to get your house sold, and that's why she has our highest recommendation."
– Santa Barbara Luxury Home Seller
"Louise asked us lots of questions to make sure she was always listening to our needs in price, coordinating showings, and making sure the escrow closed by **/**/****"
– Montecito luxury estate seller
"I live in beverly hills area and work in the entertainment industry, so I've occasionally crossed paths with louise's son over the years. I told him I was tired of the Hollywood craziness so he recommended Montecito and put me in contact with Louise. I am so glad I pursued this. Montecito is so beautiful and Louise McKaig is the top realtor in Montecito in my book. She's been showing me around and has a real way in making you feel comfortable. Louise is very sharp and not pushy at all, she's just there to help. If you've never been to Montecito I highly recommend and you should stay at the Biltmore hotel. It's right on the beach and when it comes time to tour houses it's very close to the neighborhoods. The beach just in front of the hotel was fantastic as well. It makes sense why Opra and Ty warner live there. It's such a beautiful place and very secluded. Just love it!"
– Trulia.com
 "Louise McKaig is hard-working, organized, and very personable."
– Santa Barbara Home Seller
"Even after the purchase, she continued to check up on us and handle small issues."
– Goleta home buyers
"escrow period went extremely well because of her aid in administering required documents & orchestrating the exchange of information"
– Luxury Home Buyer
 "I've worked with santa barbara real estate agent louise mckaig in the past and had a very good experience. My daughter is now getting ready to work with her as well when they move back home into the area. Louise is a top quality agent and person. You always feel like she's working for you and always on your side. Very trustworthy and very good at her job. Glad to know her, highly recommend, and will continue to refer friends and family."
– Trulia.com
"Louise is knowledgeable about real estate and working with people, and tenacious so that her clients are successful."
– Luxury home seller
 "We first met Louise at a real estate and business conference in Texas, and then again bumped into her in New York. Louise McKaig brings a wealth of knowledge with her. She studies and stays up on investment trends, travels all over to coach and teach even experienced real estate investors like myself. We're moving from the multi unit investment platform and now looking more into the luxury home vacation rentals (Santa Barbara, Montecito, Beverly Hills, Cannes, Aspen, San Francisco, Zurich, Santa Monica, Mauai, Pacific Palisades, etc) Louise is amazing to know, learn from, and work with. Such an easy going person, yet knows exactly what we need. It's very difficult to find well educated agents with experience at working with both investors and high end homes, so we're very lucky to have met her. Louise is the absolute best realtor we've dealt with in the country and we're looking forward to a long lasting and productive relationship here in Montecito & Santa Barbara."
– zillow.com
"Louise handled all of the inevitable challenges that come up in home buying process with grace and professionalism."
– Santa Barbara Buyer
"We came from out of town looking for various types of high-end real estate investments and on our stop in Santa Barbara and Montecito we were introduced to Louise Mckaig at village properties through the Christies Luxury Estates. I thought village was really nice, clean, high quality offices and building, good location, large staff but not too large, they have a good reputation in the local community from what we gathered around town. Louise Mckaig is a fantastic real estate agent and really spent time with us. It turns out she was born and raised in Santa Barbara from generations back so she really was able to give us a lot of information and an insiders view of locations, history, good investments, etc. On top of that, her credentials, training, background, etc. were like no other agent we had worked with before, which was refreshing. We've worked with a lot of real estate companies over the years throughout the USA and I think it really speaks highly of a company when they hire well trained, quality agents, with degrees and certificates, who, most importantly, are locals that stay in touch with the local community. We were very happy with our time spent SB and we will definitely be coming back into town to work with village properties when the opportunity arises. While in the area we stayed at both the biltmore hotel and the baccara resort and spa which we both highly recommend as well. At the biltmore be sure to take a stroll on butterfly beach and if you get a massage at the baccara be sure to ask for brian."
– Village Properties Yelp.com page
"I highly recommend Louise for purchasing or selling a home in the Santa Barbara area."
– Home buyer relocating to Santa Barbara
"Louise worked hard to make sure our offer was accepted and helped us understand each step."
– Montecito home seller
"The minute we walked into the open house we felt at home & comfortable with Louise & the house. We felt confident of her knowledge of the area."
– luxury home buyer and seller
"Louise represents her real estate clients with relentless dedication."
– Santa Barbara home buyer
"I am relocating to Montecito just to have a place to relax and do hikes, beach, etc. I have been very impressed with Louise and I am very happy to write a few reviews and recommend her. I don't normally write reviews but since I mostly use trulia and zillow I will probably review her on both sites just to let people know how very happy I have been. Louise mckaig is very smart and what I loved is that she was not pushy but instead took the time to sit down with me and review our options and weigh the cost to benefit of moving up here and still commuting down to Los Angeles for work. While all the homes for sale in Montecito are very nice, her local knowledge gives us a better understanding to locations, local schools, the country club, etc which takes out a lot of the guess work in deciding which homes to buy or put an offer in on. You can really tell when an agent has experience and when they are looking out for your best interest by the way they treat you on your first meeting and Louise Mckaig was fantastic. I really loved montecito as well and am very happy with our decision. When it comes to real estate in Montecito Louise McKaig is the best there is. Really when it comes to real estate in general this has been the best experience I've had."
– Zillow.com
"One of the hardest working agents in SB's high end real estate game. Nice house."
– Youtube.com comment on video of a hope ranch home for sale
"I have been consistently impressed by her integrity and personal character. She is wise, caring, kind and strong. "
– Santa Barbara home buyer
"Louise's guidance and help in getting our home ready sure made a big difference when we sold."
– Santa Barbara Multi-Unit seller/buyer
"I think I found my dream home, my dream city, oh and of course my dream real estate agent."
– Youtube.com user comment on listing video of a house for sale in santa barbara 93110″
"We are so so happy to recommend Louise. Louise Mckaig is an absolute delight. She was so nice in helping us with our home. When we were researching who to work with we wanted someone who was on the top of the business and knowledgeable in working with high end homes. We found just that with louise and I'm so happy we did. She was very knowledgeable and friendly. I enjoyed working with her very much. She was relentless in getting us exactly what we wanted and negotiated on our behalf the entire time. We always felt like she was on our side."
– Trulia.com
"Louise McKaig proved to be not only professional, but very informative about the real estate and all that goes into selling a home."
– Santa Barbara Luxury Home Seller
"By far one of the best experiences I ever had with a real estate agent. Louise Mckaig is beyond experienced and professional. On top of being one of the absolute best in the high end real estate business, she is also the loveliest person I know. She is one of the most sought after agents in the area yet always has time to help me and my family with any questions or concerns we have. She was especially pleasant and accommodating with my mother in law. I highly recommend Louise and will continue to refer all of my friends that are selling in the Montecito area. Thanks Louise :)"
– Trulia.com
"Louise is a real estate agent who puts her clients' interests first."
– Santa Barbara Home Seller
"I would highly recommend Louise McKaig."
– Santa Barbara Home Seller
"I highly recommend Louise Mckaig. She is very good and very smart about the whole real estate market and community. You can really tell she loves the community and loves what she does. She's very good about timing and organizing the whole sales process. Very very good."
–  Zillow.com
"Louise patiently explained the paperwork, offers, & choices I had in the successful sale of my home"
– Home seller
"I felt very comfortable asking questions and she [Louise McKaig] was very professional"
– Santa Barbara Riviera Luxury Home Seller
 "Agents like louise mckaig and village properties are so key in this game. especially in the high end Hope Ranch game. I learned a lot from my last sale and its so important to find a born and raised local like louise when you're gonna buy a house. Locals know the history, have the contacts to get the inside scoops, and they actually care about the community because they're connected to it and so are there families. Those are the kind of real estate agents you can trust… Just my experience."
– Youtube.com user comment on a Santa Barbara real estate video
 "Today, I am honored to call her my good friend!"
– Santa Barbara home buyer
If you have worked with Louise and her real estate team and would like to submit a real estate agent review directly to us please contact us so we can post it here. We do not make our clients names public unless you grant permission.
Where did these real estate reviews come from?
On this page you will find real estate agent reviews and excerpts from public quotes made by previous home buyers and sellers in Santa Barbara, Goleta, Hope Ranch, or Montecitio. We have compiled these reviews from numerous 3rd party sources such as Trulia, Yelp, Youtube, Facebook, The Edhat online newspaper, Google Reviews, and more. With prior permission, we have also taken some excerpts from thank you letters and hand written letters of recommendation that have been sent in upon the closing of a successful real estate transaction by Louise McKaig of Village Properties.