3 Bedrooms / 3 Baths
1,940 Square Feet
Built in 1991
3 Bedrooms
3 Baths
1,940 Square Feet
Mont Union

(Elementary)

S.B. Jr.

(Middle School)

S.B. Sr.

(High School)
A rare find ... ultra convenience, just steps to the sand of Montecito's iconic Miramar Beach. Unwind and enjoy ocean breezes and island views on charming Posilipo Lane! Enjoy the carefree lifestyle ... 3bd/ 2.5ba, nearly 2,000 sf, with living room opening to ocean view balcony, hardwood floors, fireplace, and dining room with BBQ patio. Upstairs the master suite has stunning ocean views and vaulted ceilings. Two additional bedrooms (1 currently used as office) offer versatility. The lower level 2-car garage is oversized with plenty of room to store surfboards and beach chairs! An unbeatable beach get-away, or perfect full-time home! By the new Rosewood Miramar Beach Resort, and near the best of Montecito, close to the Biltmore, the shops & restaurants of Coast Village Road,
Listing Agent: Maurie McGuire
MONTECITO REAL ESTATE
93108
About Montecito California
Montecito is a luxury beach community located in the 93108 area of Santa Barbara County, just South of Santa Barbara City. Montecito is known for having some of the most beautiful luxury homes and luxury neighborhoods in the world. If you are seeking an experienced Montecito real estate agent contact us.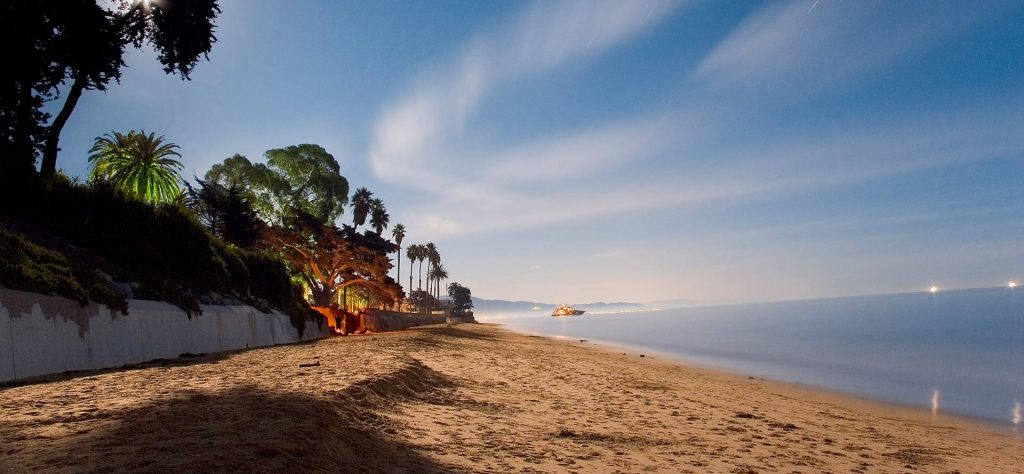 Montecito regularly makes the world's wealthiest communities lists on publications such as Forbes Magazine's top 25 places to retire rich and America's most expensive zip codes. USA Today says this about montecito; "That Montecito is a 90-minute drive from Hollywood isn't lost on the dozens of celebrities that claim this 9-square mile suburb of Santa Barbara as home. Like a trendy restaurant with a line around the block, Montecito could probably fill a waiting list of wealthy people who want to move to its ocean-cooled climate (possibly to live near Oprah). The area is also a retirement destination"
Much like Santa Barbara, Montecito experiences the same Mediterranean climate due to Montecito's proximity to the ocean. Montecito has many great schools such as the Cold Spring School, Montecito Union, Laguna Blanca Lower, and The Crane Country Day School. Montecito is also home to the well-known private college Westmont. For those looking for a more secluded and private life of luxury, then Montecito may be the place for you. Montecito has nice private schools, country clubs, quaint shops, and quiet lanes that lead to secluded homes, beaches, mountain trails, creeks, and waterfalls.
Montecito Real Estate Agents
Want to buy or sell a home in Montecito California?
HOMES FOR SALE IN MONTECITO CALIFORNIA
Montecito homes are recognized among some of the finest luxury homes in the world but there are also a number of housing options that can be more affordable such as the various Montecito condos or modest houses tucked into the Montecito hills. But when it does come to luxury real estate there are very few neighborhoods in the United States that even come close in comparison to some of the neighborhoods in the Montecito community. Custom built home is a phrase commonly used to describe the luxury estates and mansions in Montecito neighborhoods like Park Lane or the Valley Club. Montecito real estate options include many large estates and gated properties designed to provide the most privacy. While there are some remaining ranch style homes, most properties have been vastly upgraded.